Squash best players will be converging at the banks of Egypt's Red Sea as the draws for the 2019 El Gouna International Squash Open has being release today.
The El Gouna International is PSA World Tour Platinum tournament of the 2018/19 season with a whopping cash prize of $352,000 is up for grabs.
The cash prize will be split equally between the men and women.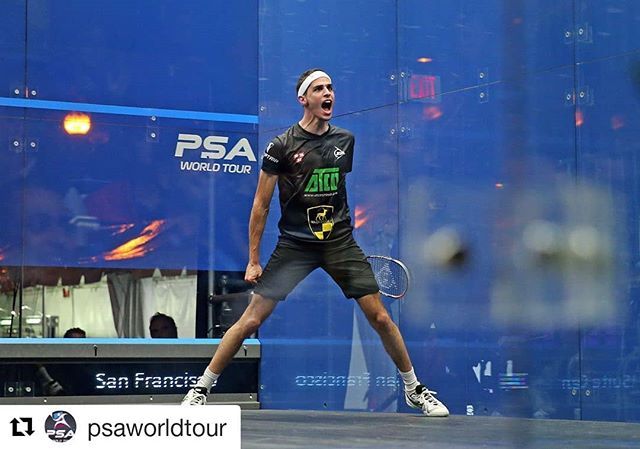 Men's World No.1 Ali Farag is for the first time the top seed in this year's PSA Platinum event
Farag will be looking to step-up on last year's runner-up finish to fellow Egyptian Marwan ElShorbagy.
Farag, along top eight seeds in the men's event, have receive a bye into round two,
where he will play either Australia's Cameron Pilley or Egypt's Tayyab Aslam.
The King is drawn on the same side of the draw as Peru's Diego Elias, Canary Wharf Classic winner Paul Coll and compatriot Tarek Momen,
The latter of whom he beat in the final of the PSA World Championship final earlier this month.
World No.2 seed Mohamed ElShorbagy, the 2016 El Gouna International champion is in the other side of the camp
Members of El Shorbagy's camp are British Open champion Miguel Rodriguez, defending champion and younger brother Marwan, and former World No.1 Karim Abdel Gawad.
Former World No.8 Fares Dessouky and fellow Egyptian Youssef Ibrahim have been named the Fmen's wildcards.
Dessouky will face Australia's Ryan Cuskelly, while Ibrahim takes on England's Adrian Waller in the opening round,
Reigning women's champion Raneem El Welily is top seed in the women's draw and will probably play against eight-time World Champion Nicol David in round two.
This tournament will be one of the last David, a former World No.1, will be playing as she will be retiring from the game.
El Welily who won the inaugural women's title last year after she defeated World Champion Nour El Sherbini the current World No.1
Has an up-heel task as she must manuover her way through the likes of India's Joshna Chinappa, Hong Kong Open champion Joelle King
Also World Championship runner-up Nour El Tayebstanding who stand between her and a place in the title decider.
El Sherbini, who beat El Welily in El Gouna two years ago to win the second of her three World Championship titles,
Sherbini is seeded alongside World No.9 Alison Waters, World No.8 Nouran Gohar and World No.4 Camille Serme in the bottom half of the draw.
Seventeen-year-old rising Egyptian talents Jana Shiha and Farida Mohamed are both wildcards spots and will play David and Zeina Mickawy, respectively.
SCHEDULED VENUES
First round matches on the 17th and 18th of April, will be held at the El Gouna Squash Complex
While round two and three matches will be split between the glass court at Abu Tig Marina and the El Gouna Squash Complex between 19th and 22nd April,
Quarter-finals and final matches will be held at Abu Tig Marina between from 23rd to 26th April.
DRAWS TABLES